Free Cash / Surveys
Includes various ways of getting some more cash in your pocket

You will also receive points that can be redeemed for vouchers and the chance to win prizes
Click Here to join and give your opinions
This is so simple!
1) Enter the barcode off the box to see what it's worth
2) They send you a freepost envelope
3) You'll get the cash!
Click Here to get some cash!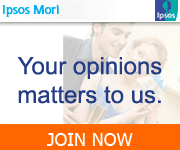 As well as getting vouchers, you can also earn points and win prizes.
This is a great way to supplement your income just for giving your opinion.
Click Here to start earning